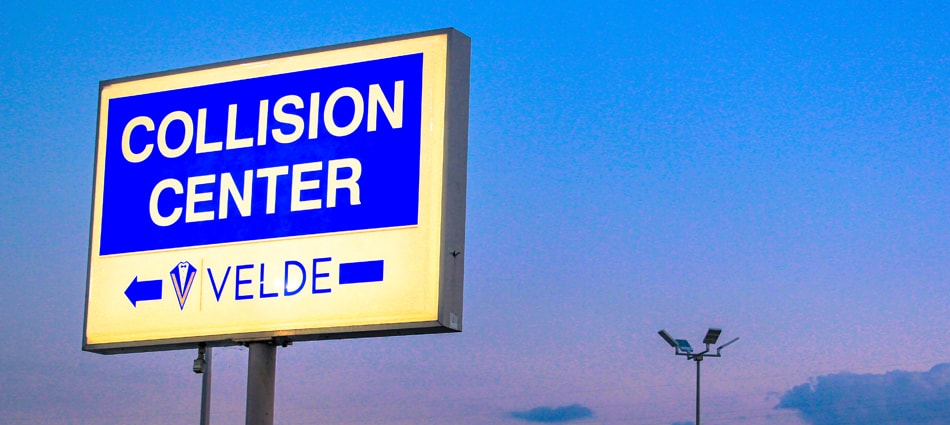 Body Repair Shop in Pekin, IL
At Velde Ford, we understand that accidents happen. The repair process can seem intimidating and can be tough to navigate if you've never experienced a collision before, but we're here to help. We want to make collision repair and auto body work easy, affordable, and smooth for our customers, because to us, they're like family! We offer a comprehensive collision center and auto body repair shop in Pekin, IL for vehicles of any make and model.
If you've been in an accident or need other body repair services, don't let your insurance company tell you where to go. Your shop is your choice, so choose the best! Visit the Velde Collision Center & Auto Body Repair Shop in Pekin, IL. To get your collision repair started, you can schedule an estimate by clicking below or stop by. Walk-ins are welcome!
Schedule Appointment
Velde Takes the Hassle Out of the Repair Process
Taking the hassle out of the repair process is our goal! Our Collision Center & Auto Body Shop is well equipped with trained personnel and advanced tools to get the job done on any make and model. The friendly staff at Velde Ford is ready and able to handle all your insurance needs and can deal with your insurance company during the repair. We also offer rental vehicles at our Pekin area Collision Center so you can get back on track while your car is being repaired. How's that for convenient?